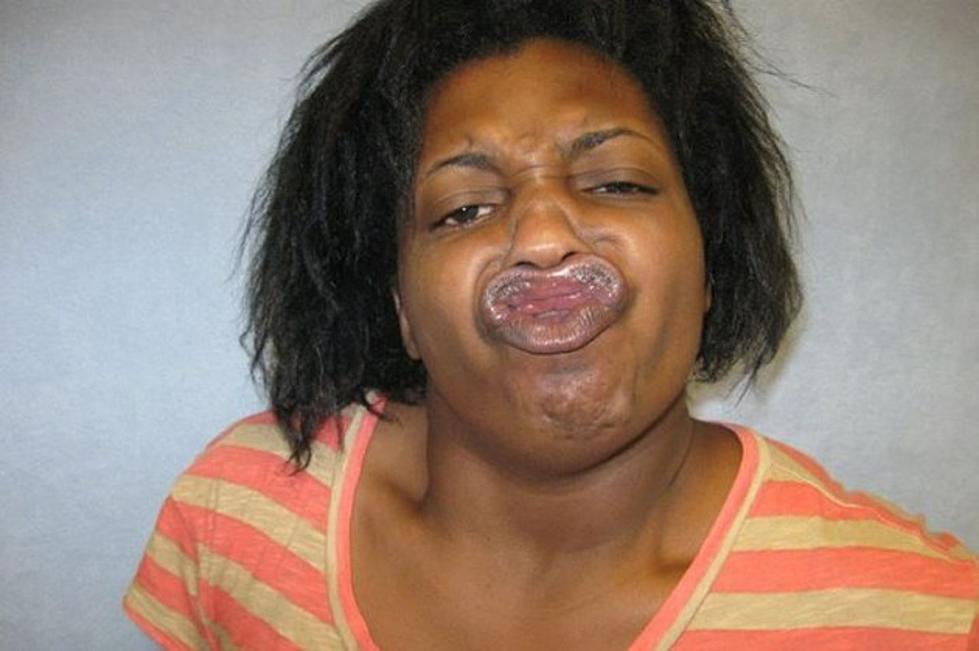 Woman's Kissy Face Mugshot Goes into the Hall of Fame
Wickliffe Police Department Facebook
Why the heck did she do that?
It's a Mug shot.   Wickliffe Ohio Police Department released this photo of a recent suspect.
34-year-old Angela Green was arrested after refusing to leave her Quality Inn hotel room Saturday afternoon.
According to the report, Green and 24-year-old Brian Baker were supposed to check out by 11 a.m., but they would not leave.
Police arrived, told the two to leave or pay for another day, they say Green became loud and uncooperative and gave the cops false information, so they hauled her off to jail and we get the Duck Face portrait.
Angela was charged with obstructing official business,  and later released on $354 bond.
Angela may not get a modeling contract but I am sure she will be photoshopped all over the place!